If you're looking for one of the biggest Spanish insurance companies then look no further than Pelayo Seguros (Insurance).
Established in 1933 the Pelayo Group comprises these companies:
Pelayo
Pelayo Mondiales Life
Central Insurance Agency
GPI SA
Nexia (Arpem and Km77)
Production Environment
Insurance Auxiliary Services SA
Pelayo Insurance can offer these insurance services if you live in Spain.
Home
Card and Point
Accidents
Commerce and Offices
Health
Communities
Life
Pension Plans
Savings and Investment Plans
Hunting and Fishing
Pets
Pelayo Seguros Car Insurance
In Pelayo we offer different types of car insurance that guarantees cover from the most basic to the most innovative.
You can take out car insurance with the coverage that best suit your needs:
Third Party Basic – get a warranty that will cover the compulsory insurance in Spain. You will also have secured other coverage as voluntary civil liability, legal protection of the motorist, accident insurance, travel assistance, resources and consulting service fines on the car.
Choose to increase the excess if you want to get the most coverage at an affordable price: you can choose an excess from €180 to €900 with a price reduction of up to 75%.
With car insurance for all risks you are covered for damage suffered by your own vehicle regardless of who is responsible. You will also have guaranteed coverage from more basic to the most innovative and emergency repair without expert report car rental and damage to luggage and personal belongings, among others.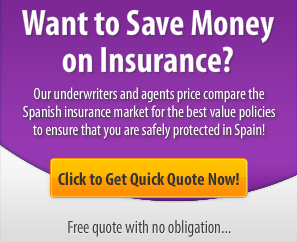 Life Insurance
Pelayo Life Insurance, coverage to your needs and adapted to each stage of life: first household, arrival of children, maintain the level and quality of life for your family.
With the security of Pelayo Mondiale Life, a subsidiary of Pelayo in which builds on the experience of Pelayo and La Mondiale.
Great adaptation to the needs of each person.
Excellent value for money.
Flexibility in procurement of capital and payment.
Double and Triple Capital in case of accidents and accident.
Capital of choice from 18,000 euros.
The benefits may be updated at each anniversary, at the option of the insured: CPI,% fixed without updating.
Pelayo Home Insurance Spain
Pelayo offers a wide range of home products:
Home Complex: For normal houses, tenants and community policy insured with coverages current and modern services with high added value.
Classic Home: A policy that gives you the basic protection your home needs at the best price.
Young Families Home: Insurance designed for young couples, between 25 and 49 years with minor children, home ownership or rental. It has adequate safeguards to the family.
Your home another house: For second homes or rented accommodation, with a whole set of guarantees that supplement the primary residence (for holiday homes).
Spanish home insurance will cover items such as Spanish home contents insurance, buildings insurance and community insurance.
Pelayo Contact Details
Pelayo Seguros Address:
Pelayo Mutua de Seguros
C/ Santa Engracia 67-69
28010 Madrid
Email: garantia@pelayo.com
Pelayo Seguros Telephone: +34 902120921
Our opening hours are:
Monday to Friday from 8:00 to 22:00 and Saturday from 9:00 to 15:00.
Support Integrated Service Management: Monday to Sunday from 00 : 00 to 24:00.
Claims: Monday to Friday from 9:00 to 21:00 and Saturday from 10:00 to 14:00.
Website: https://www.pelayo.com/
Pelayo Seguros in English
The Pelayo website is entirely in Spanish so you have to be able to speak Spanish to navigate your way around and understand exactly what you are insuring yourself for.
However Pelayo are one of the biggest insurance companies in Spain.
Are you a customer of Pelayo Seguros in Spain?
We ask you to please provide your personal opinions and reviews of Pelayo Seguros so that we can help other readers looking for insurance.