About Jennifer Cunningham y Asociados (Jennifer Cunningham Insurance).
"Provides a full advice and recommendation service on a wide range of insurance products in Spain. We offer ASSSA Private Health, Dental and Spanish Funeral plans, especially tailored to meet the needs and requirements of the expatriate.
We also provide competitive premiums on contents insurance, home insurance, Spanish car insurance, classic car insurance, motorbike insurance, travel insurance, boat insurance, golf insurance and pet insurance.
The levels of cover provided throughout these policies are, in many cases, unique within the Spanish insurance market.
We are pleased to announce that Liberty Seguros now provide insurance for UK registered vehicles with all policies being recorded on the UK (MIB) Motor Insurance database."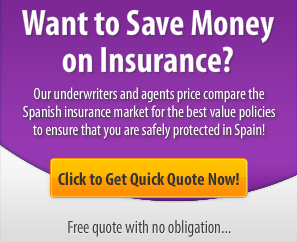 CONTACT DETAILS
Below we have contact details and information for the various offices located throughout Spain.
These contact details include telephone numbers as well as addresses and the official Jennifer Cunningham website details.
Jennifer Cunningham Mojacar
Parque Comercial 76, Level 2
Mojacar Playa 04638
Almeria
Telephone: 950 472 048
Jennifer Cunningham Insurance Jávea (Head Office)
Calle Santísimo Cristo del Mar, 17
(near the cinema) Aduanas del Mar
Jávea/Xàbia 03730
Alicante
Telephone: 966 461 690
Jennifer Cunningham Benijofar
C/ Federico Garcia Lorca Nº 6
Benijofar 03187
Alicante
Telephone: 965 724 734
Jennifer Cunningham Los Alcázares
Centro Comercial El Balneario
C/Rio Borines 62-16, (near Mercadona)
Los Alcázares 30710
Murcia
Telephone: 968 575 866
Jennifer Cunningham Urbanisation La Marina
Avenida de Londres, 56
Urb. La Marina
San Fulgencio 03177
Alicante
Telephone: 966 795 082
Official Website: https://www.jennifercunningham.net/
If you have any experience of using Jennifer Cunningham Insurance Brokers, please help us by making comments below in order to help others.